The Center for Advanced Studies in Law and Economics (CASTLE) is an interdisciplinary institution at the Faculty of Law and Economics at the University of Bonn. Researchers from both departments, Law and Economic, as well as from the Max Planck Institute for Research on Collective Goods are members at the center.
On Tuesday, 29. November 2022, Rupprecht Podszun (HHU Düsseldorf) presents his paper "Data Access in the Internet of Things". Here you can find more on the ECONtribute LawEcon Workshop.
On Thursday, 24. November 2022, Alexander Scheuch und Jonas Kobler (Professur für Bürgerliches Recht, Handels-, Gesellschafts- und Zivilprozessrecht) will present on the topic "'Unter Vorbehalt" – Ist die Privilegierung von Warenkreditgebern in der Insolvenz rechtsökonomisch gerechtfertigt?". Here you can find more on the Colloquium in Law and Economics.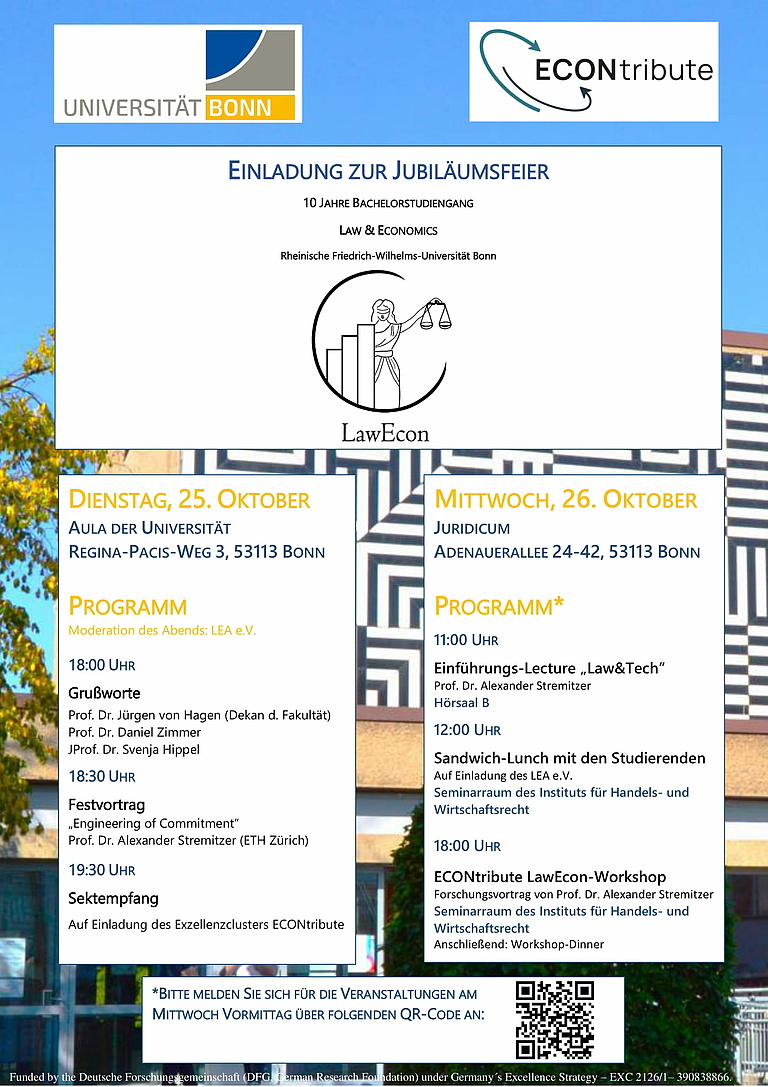 On 25. and 26. October 2022, the CASTLE celebrated the 10-year anniversary of the Bachelor program in Law & Economics. Alexander Stremitzer gave a keynote speech on "Engineering of Commitment". It was a great pleasure to welcome so many guests to our celebration. Here you can find some impressions.