Practical challenges of climate change: Intergenerational justice and freedom (PRACC)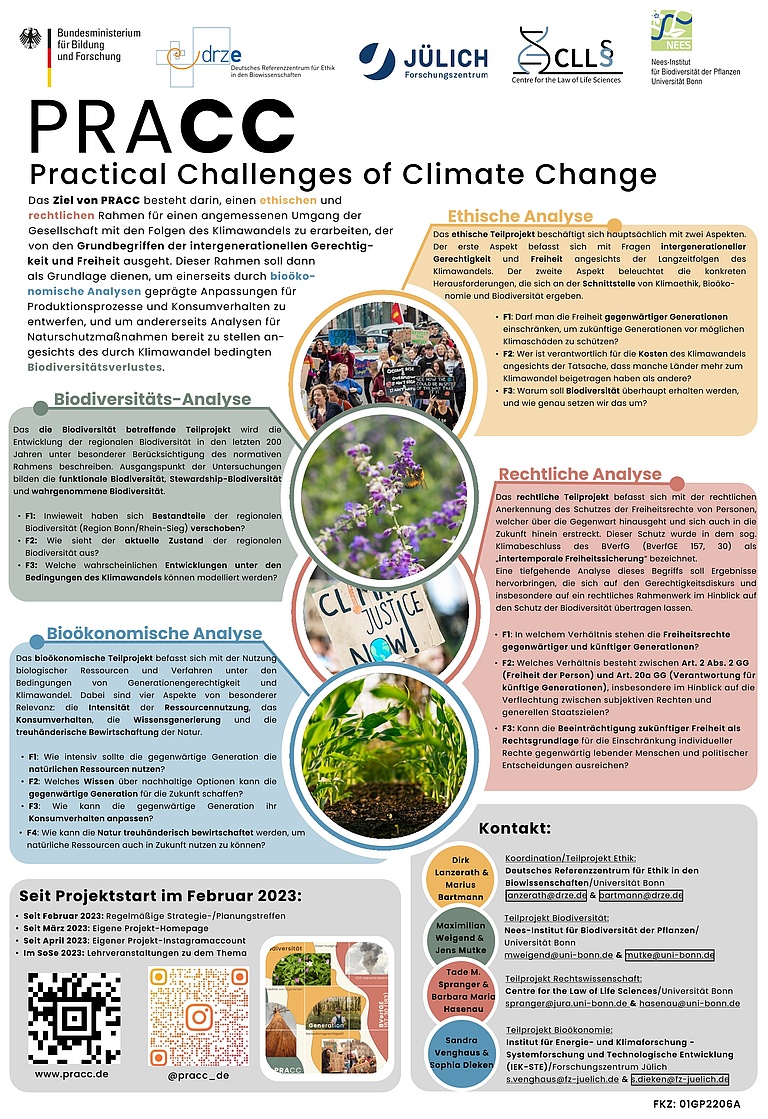 Climate change is one of the greatest challenges of our time. The effects of climate change - in particular rising surface temperatures, rising sea levels and the increasing frequency of extreme weather events - have serious, long-term and in some cases irreversible consequences for humans, animals and plants. A broad social discourse on how to deal with climate change requires a scientific foundation that discusses ethical challenges and legal instruments for action, as well as shedding light on the way we do business and our relationship with nature.
The aim of PRACC is to develop an ethical and legal framework for an appropriate way for society to deal with the consequences of climate change, based on the fundamental concepts of intergenerational justice and freedom. This framework will then serve as a basis for designing adaptations for production processes and consumer behaviour based on bioeconomic analyses on the one hand, and for providing analyses for nature conservation measures in view of the loss of biodiversity caused by climate change on the other.
The PRACC joint project is funded by the Federal Ministry of Education and Research (BMBF) as part of the funding programme "Ethical, Legal and Social Aspects in the Life Sciences" (ELSA).
The aim of this funding guideline is to support interdisciplinary research projects to analyse and evaluate social challenges that arise in the context of the life sciences.
You can also find our PRACC project on Instagram.