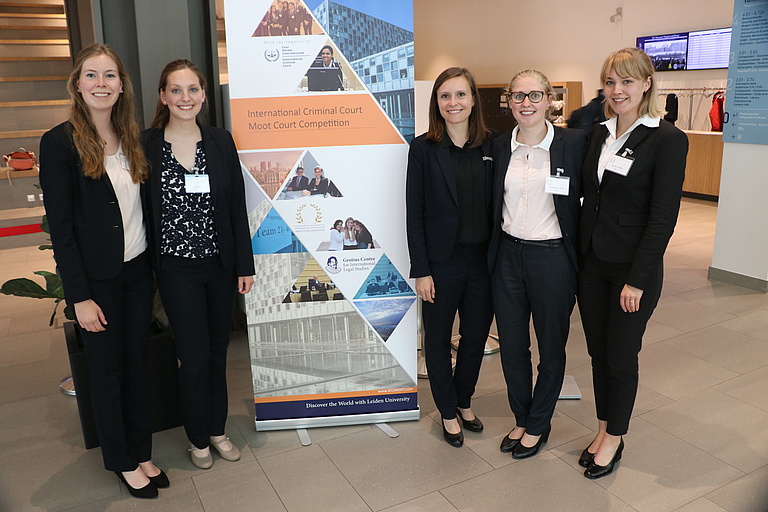 The 2018 Bonn ICC Moot Team entered the International Round, reached the Semi-finals and won the fourth place (of 65 teams from 46 countries)! --> Press release.
Members of the 2018 Team: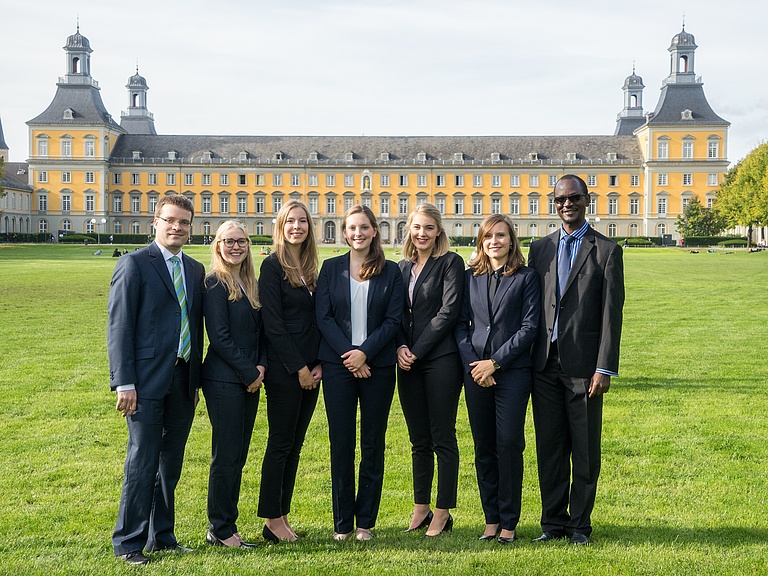 Rebekka Müller, Anna Rieger, Julia Hau, Sandra Werther, Sophia Lieder
Michael Stiel (assistant coach) George Ochieng Adipo (leading coach)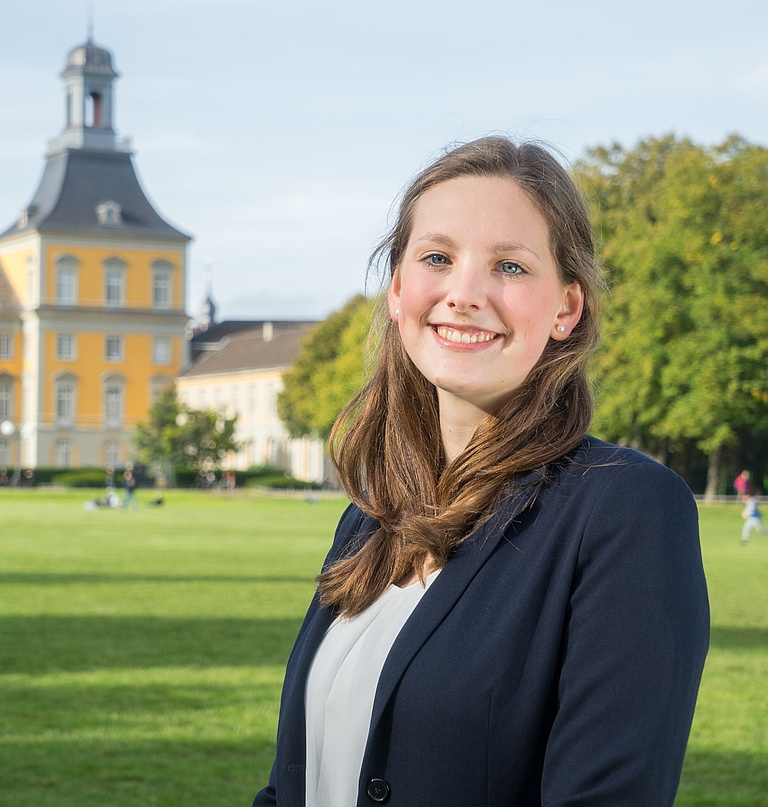 Julia Hau graduated from Gymnasium Essen-Werden in Essen in 2014. After this, she spent a year working as a volunteer in a kindergarten in Santo Domingo, Ecuador, on behalf of the diocese of Essen, before enrolling in law at the University of Bonn in October 2015. She has completed her intermediate exam in September 2016. Her interest in international law developed during her one year stay in Ohio, USA, during high school in 2011/12. She also has great interest in studying different languages and foreign legal systems which she pursued by taking complementary courses such as "introduction in Anglo-American law" and "introducción a la terminología juridica española". Apart form her studies, Julia is still working with volunteers from the diocese of Essen. She prepares young adults for their work abroad as volunteers. Beside this, she plays the violin in the "camerata musicale" of the University of Bonn, where she is part of the managing-committee since august 2017. To deepen her knowledge in corporate law she also has been working as a student assistant for Prof. Dr. Sanders, associate professor for civil and comparative law at the University of Bonn since May 2017.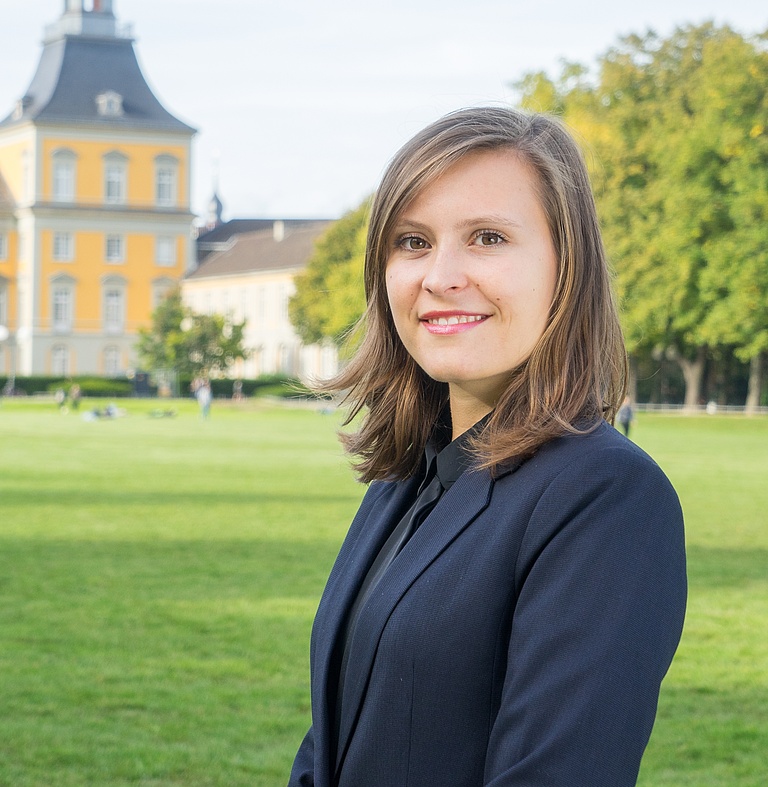 Sophia Lieder was born in Freiburg in 1995 and graduated from Angell Gymnasium in her hometown in 2013. After gathering different experiences in internships, Sophia lived in Ireland for two months attending an English course in a language school. In 2014 she enrolled a law degree at the University of Bonn. Sophia has completed her intermediate exam after the second semester and commenced with the "Schwerpunkt" in public law this summer. Her interest in the field of Public International Law was evoked while gaining insights into the field of International Humanitarian Law and participating in the university's Speed Moot Court. Sophia is looking to deepen her legal English skills and learning about criminal law in an international context. During internships at the law firm, Zirngibl Langwieser, in Munich in 2016 and at the place of detention in Freiburg at the beginning of 2017, Sophia had the opportunity to collect some vital practical experience. Since 2016 Sophia is working as a student assistant for the Institute of Public Law of Prof. Dr. Dr. Di Fabio. In her sparetime she plays volley ball in a team in the seventh German Volleyball League.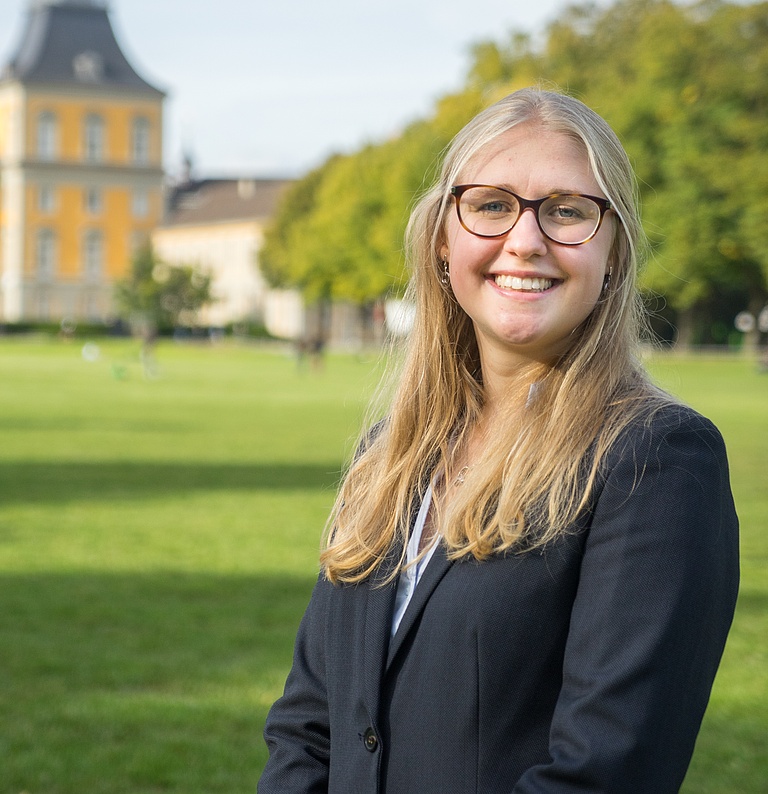 Rebekka Müller graduated from Ursulaschule Osnabrück in 2015 and started studying law in October of the same year. Rebekka has passed her intermediate exam and started working as an undergraduate assistant at the Institute for Commercial and Economic law library. Over the past two years Rebekka has developed strong interest in questions concerning criminal law. During her internship at the law firm, Hengeler Mueller, she gained first-hand practical legal experience. Rebekka stayed abroad in Scotland during high school years and is thus fluent in English. Furthermore, Rebekka speaks rudimentary Spanish and Russian. Besides her Law studies, Rebekka has been a member of the University orchestra, "Camerata Musicale", for two years where she plays the Cello. She is looking forward to enhancing her legal English and practical legal experience in the ICC Moot Court competition.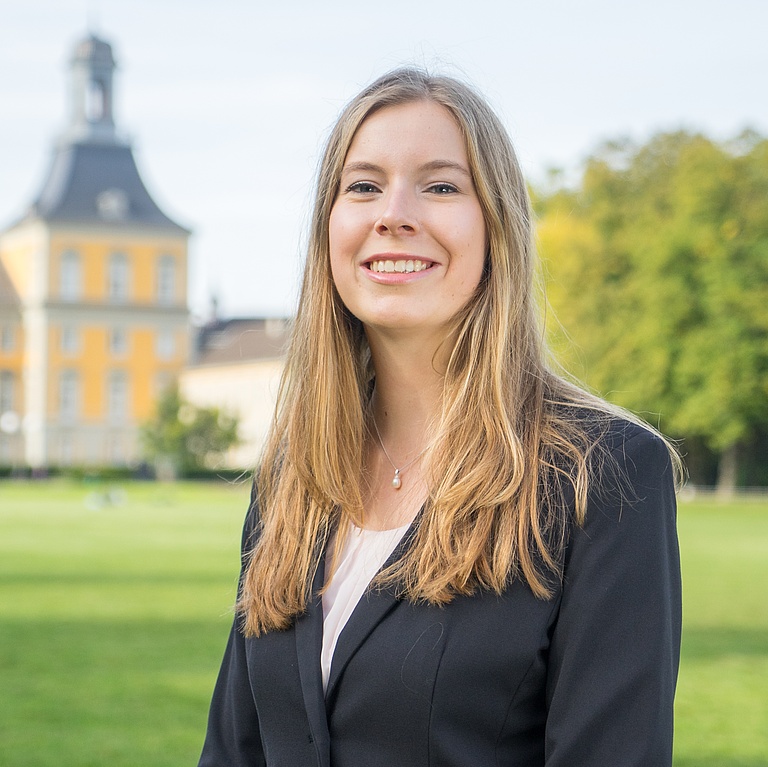 Anna Rieger graduated from St. Ursula Gymnasium Brühl in 2016. She started scouting with DPSG aged six and learned the importance of being a team player. During her high school years, she spent half a year at Aquinas College in Tauranga, New Zealand, where she was able to improve her English skills and experience the 'Kiwi' style of life. During the course of an internship at Loschelder Rechtsanwälte in August 2015, she gained valuable insight into the daily work of a lawyer and learned how in-depth research is conducted. This was one of the main reasons she decided to go into law. Anna started studying Law and Economics at the University of Bonn in October 2016. Over the past year, she developed great interest in both criminal law and economics. She is looking forward to establishing another perspective on the methods of law beside her abstract study. Moreover, she is eager to learn how criminal law is applied on an international level and to work together with other students who share this interest.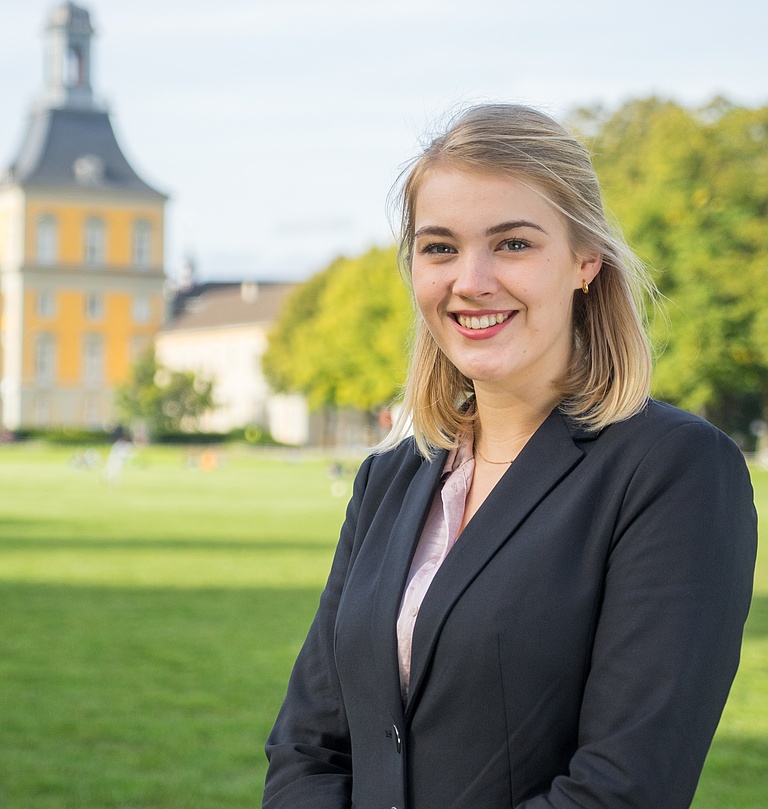 Sandra Werther graduated from Max-Planck-Gymnasium Düsseldorf in 2015. She has always had great interest in languages and international relations. Therefore, she spent 3 months abroad in Spain and Chile after graduation. This gave her a chance to improve both her Spanish and English language skills. In April 2016, she started studying law at the University of Bonn. She finished her intermediate exams after the second semester and started working as student assistant at Professor Talmon's Institute for Public International Law in 2017. Her interest in international law motivated her to participate in the University's speed moot competition. She was so thrilled about the idea of working on international legal questions and presenting pleadings in front of experienced lawyers and judges that she decided to dedicate a whole semester to this passion. Sandra got a first opportunity to gain some insight into a lawyer's work at a Chilean law firm in August 2015. In December 2015 and again in August and September 2017, she did internships at Beiten Burkhardt in Düsseldorf. She is looking forward to participating in an international competition and getting to know more about International Criminal Law.