The 2023 ICC Moot Court Team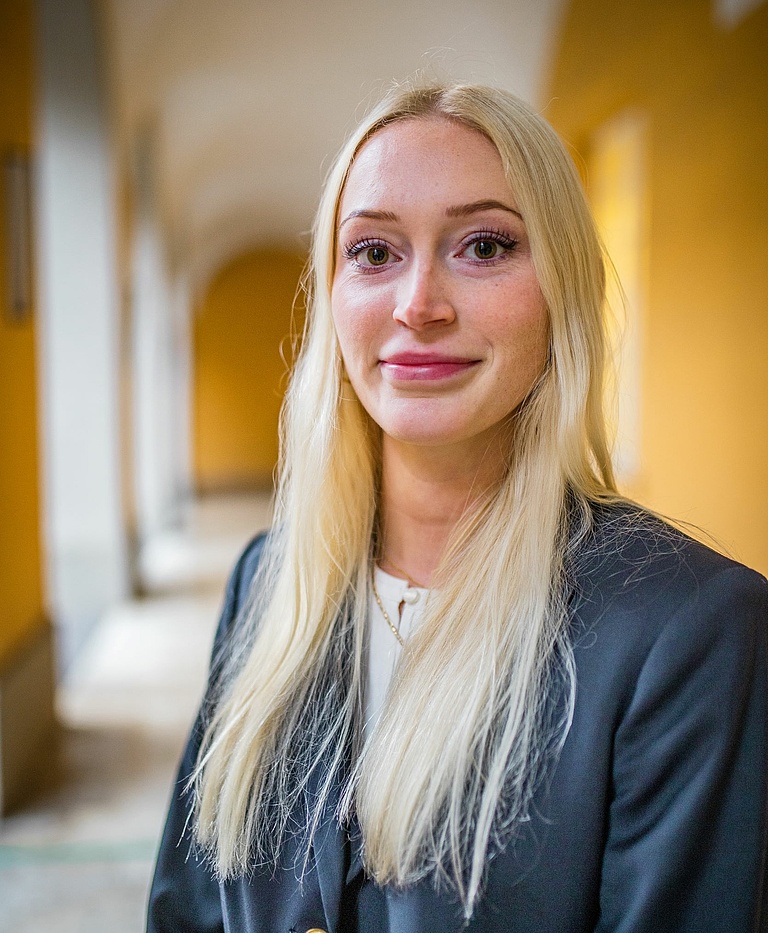 Clara Ellenbeck has always felt that she was "born to argue" which is why she started studying law. She graduated from Bonn International School in 2018 and obtained a bilingual International Baccalaureate. During that time, Clara was exposed to an international environment which naturally evoked her interest in issues that revolve around international matters. After graduation, she was able to gain insight into the field of law by interning at various law firms. Therefore she decided to study law and is currently in her sixth semester. Being German-American, she is thrilled to be presented with an opportunity to speak English as a native speaker. With her international background and her passion for criminal law, she feels honored to be a part of the 2023 ICC Moot Court Team and is looking forward to a great year.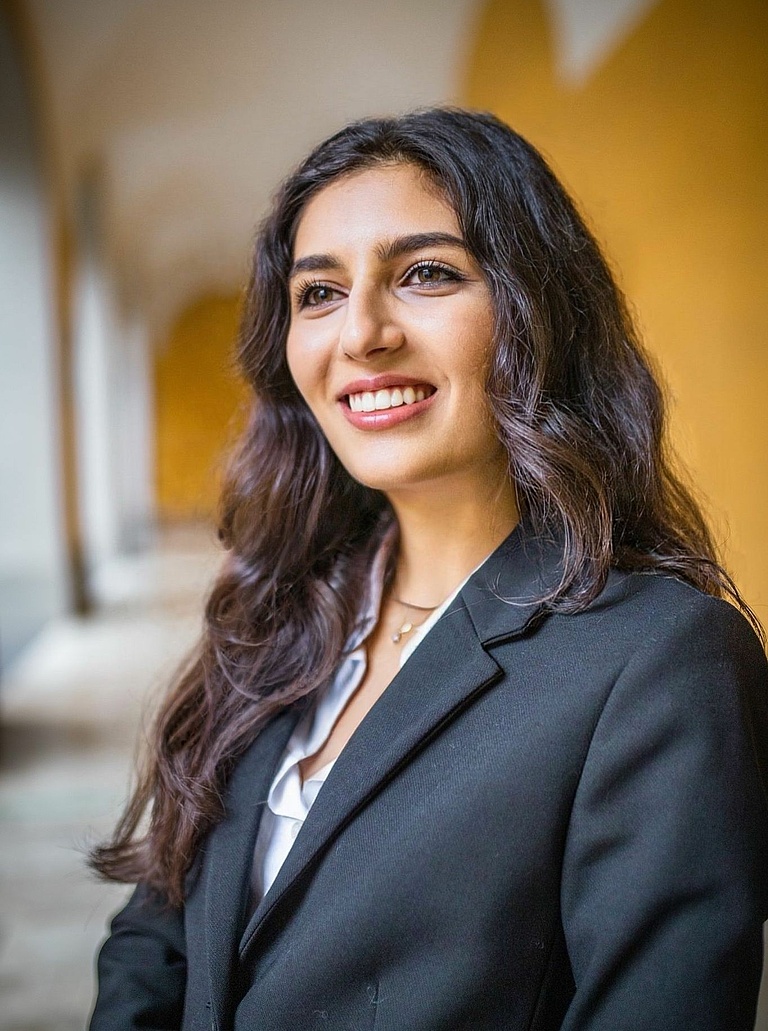 Kimia Haghgu is 21 years old and studying law in her fifth semester at the University of Bonn. She has already passed the intermediate exam and taken complementary courses at the university such as "Introduction to Anglo-American Law". She was interested in law ever since she did her first internship at a law firm and at court during High School. She also developed a particular interest in criminal law through an internship at dhk Aachen. Furthermore, spending a year abroad in New Zealand, she acquired international experience, and a growing interest for different cultures. Therefore, she is looking forward learning more about international criminal law, developing her legal English skills and learning how to plead.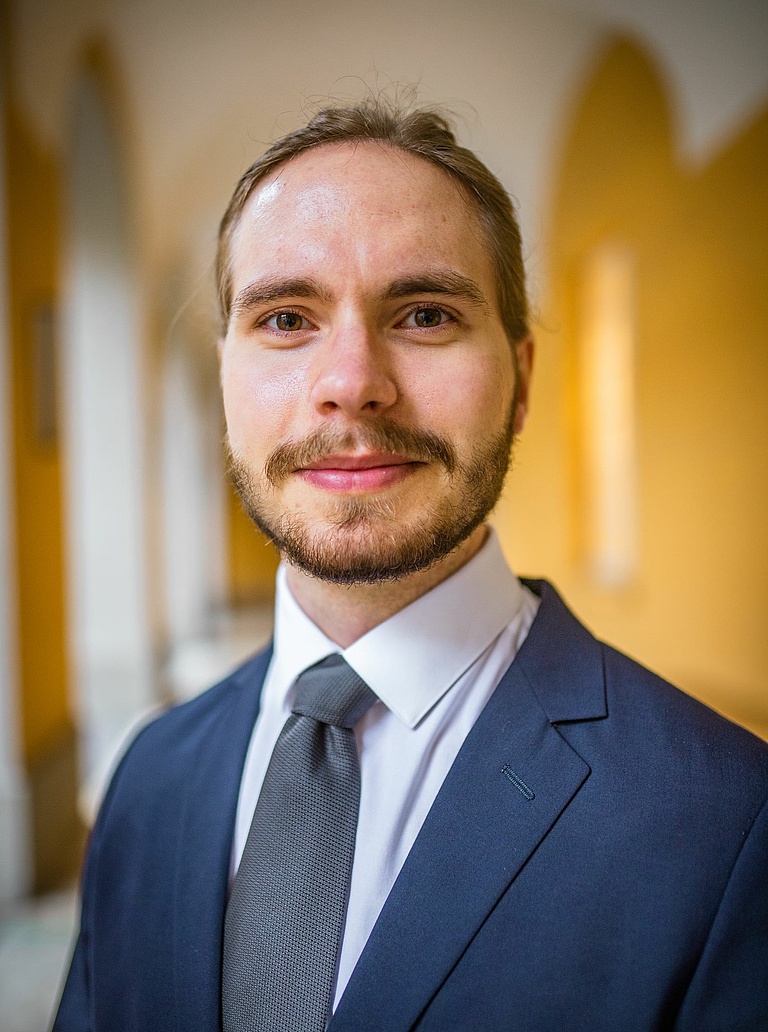 David Koschinski is 21 years old and is studying law in his fifth semester. After graduating at the Maria-Wächtler Gymnasium in Essen in 2019 and completing his year as a Federal Volunteer at an addiction facility, where he learned to deal with different people in unpredictable situations, he commenced his studies of law at the University of Bonn in October 2020. After passing his intermediate exam in his second semester, he began working as a student assistant for Professor Hüttemann at the Institute for Tax Law in Bonn. Since the beginning of his studies David has aspired to learn as many facets of the law as possible. During his recent studies he became more and more fascinated about international law and especially international criminal law, considering the latest events taking place in Europe. Besides delving into this new field of law, David is looking forward to advance his language skills as well as working together with his fellow teammates to perform at the ICC Moot Court Competition.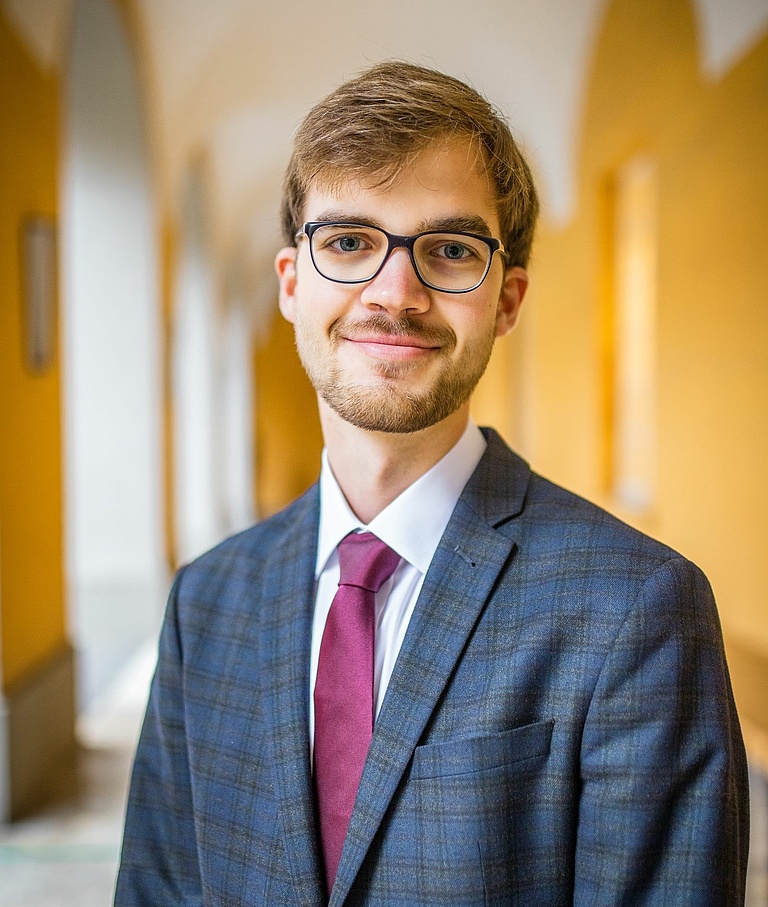 Tobias Linck is 21 years old and graduated from Gymnasium Essen Werden in 2019. He started studying at the University of Bonn in 2020 after taking part in a voluntary service at a cultural and environmental-education NGO in Guadalajara, Mexico. He is a member of the University's debate club and a new member to the Klimakommission of the Bundesfachschaft Jura. He first came in touch with an international environment during school by staying in Singapore for three and a half years. This is where his interest in international relations and cultures sparked, which transformed into an interest in international public and criminal law during his studies. He is keen to understand these fields with a more practical approach and to improve his pleading skills during the Moot Court Competition.