Julian Alexander Schepers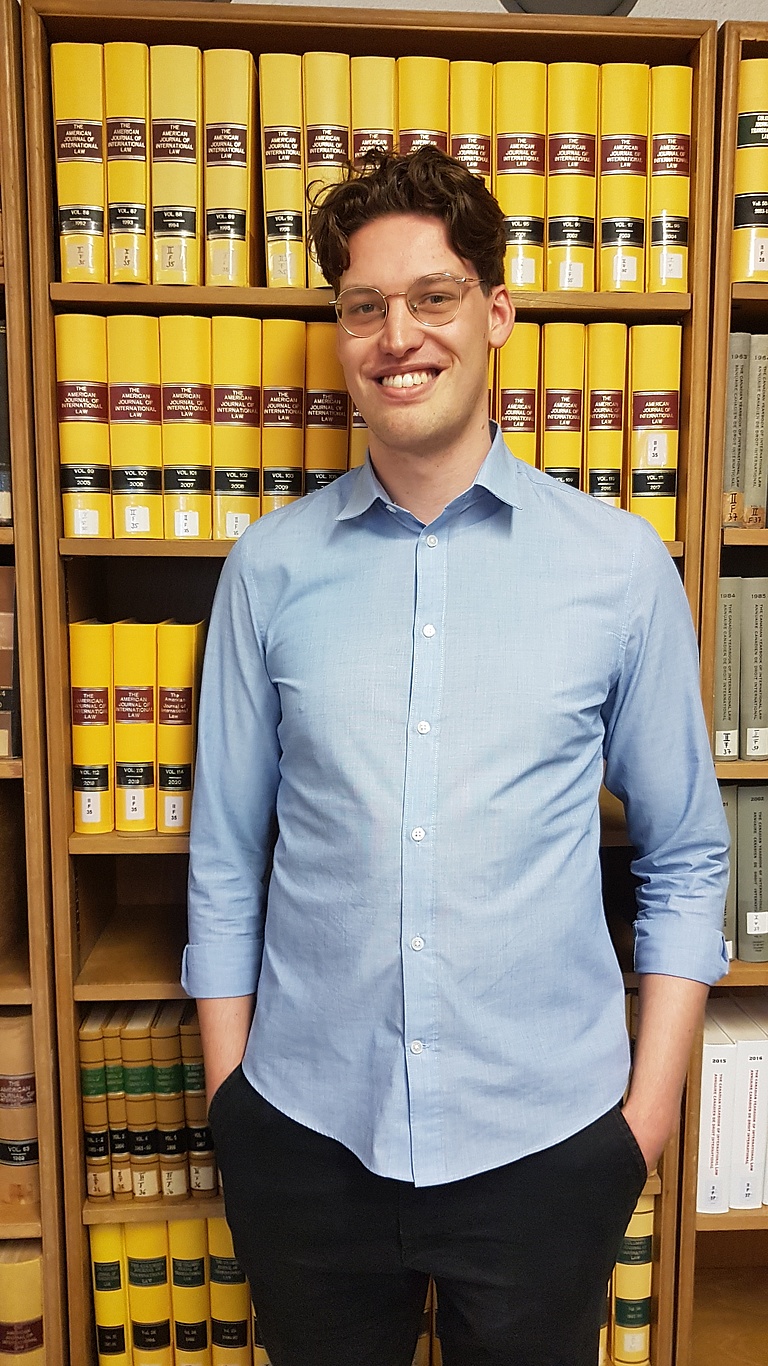 Julian Alexander Schepers ist seit Oktober 2022 als wissenschaftlicher Mitarbeiter am Institut für Völkerrecht tätig. Zuvor studierte er in Münster und Växjö Politik- sowie Rechtswissenschaft und arbeitete als studentische Hilfskraft am dortigen Institut für Politikwissenschaft. Im Rahmen seines rechtswissenschaftlichen Studiums absolvierte er den Schwerpunktbereich "Internationales Recht, Europarecht, IPR" und schloss im Juni 2022 mit dem ersten Staatsexamen ab. Er arbeitet gegenwärtig an seiner Dissertation.
---
Julian Alexander Schepers joined the Institute for Public International Law as a research assistant in October 2022. Previously, he studied political science and law at Münster and Växjö, and worked as a student assistant at the local Institute of Political Science. During his studies he focused on International and European Law. He completed his first legal State Examination in June 2022 and is currently working on his dissertation.
Kontakt/Contact