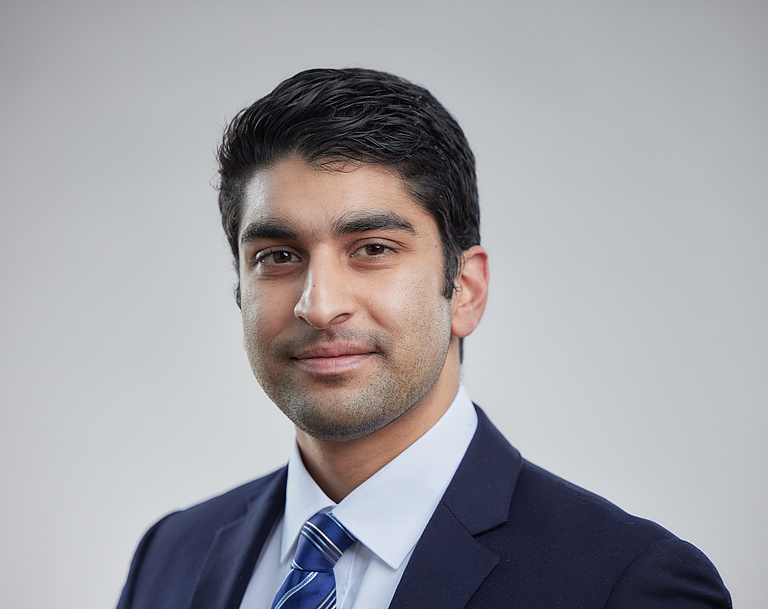 Rohan Sinha ist seit Oktober 2019 wissenschaftlicher Mitarbeiter am Institut für Völkerrecht, nachdem er die erste juristische Staatsprüfung in Bayern ablegte. Er studierte an der Universität Passau mit einem Schwerpunkt im Strafrecht und Völkerrecht und absolvierte ein Praxissemester bei den Vereinten Nationen in Wien im Büro für Drogen- und Verbrechensbekämpfung. Seine Forschungsinteressen liegen im allgemeinen Völkerrecht, insb. Jurisdiktion, Immunität, Staatlichkeit und Anerkennung sowie im deutschen und europäischen Verfassungsrecht. In seiner Dissertation beschäftigt er sich mit aktuellen völkerrechtlichen Fragen der Exterritorialität. Im Sommersemester 2022 verbringt er einen Forschungsaufenthalt als visiting scholar am Lauterpacht Centre for International Law an der University of Cambridge. Er ist seit 2023 Rechtsreferendar beim Oberlandesgericht Köln.
---
Rohan Sinha joined the Institute for Public International Law in October 2019 after completing the first legal State Examination in Bavaria. He studied law at the University of Passau with a focus on Criminal Law and International Law. For one semester, he worked at the United Nations Office on Drugs and Crime in Vienna. Rohan's interests lie in general international law, especially Jurisdiction, Immunities, Statehood and Recognition as well as German and EU constitutional law. His doctoral research focuses on questions of extraterritoriality. Rohan spent the easter term 2022 as a visiting scholar at the Lauterpacht Centre for International Law at the University of Cambridge. He is currently legal trainee at the Higher Regional Court of Cologne.
Kontakt/Contact

Email: rsinha(at)uni-bonn.de
Telefon: 0228 73 - 9181
Veröffentlichungen/Publications
In den Medien/In the media
Lehrveranstaltungen im Sommersemester 2023

Arbeitsgemeinschaft zur Vorlesung Grundrechte. Mittwochs 18-20 Uhr im Hörsaal XV.